Razorpay account holders can use plug&paid to accept payments from their customers. Razorpay is available for products and merchants with INR as their default currency. 
1.  Choose Settings in the left sidebar menu, then Payment Gateways. Click Activate on Razorpay.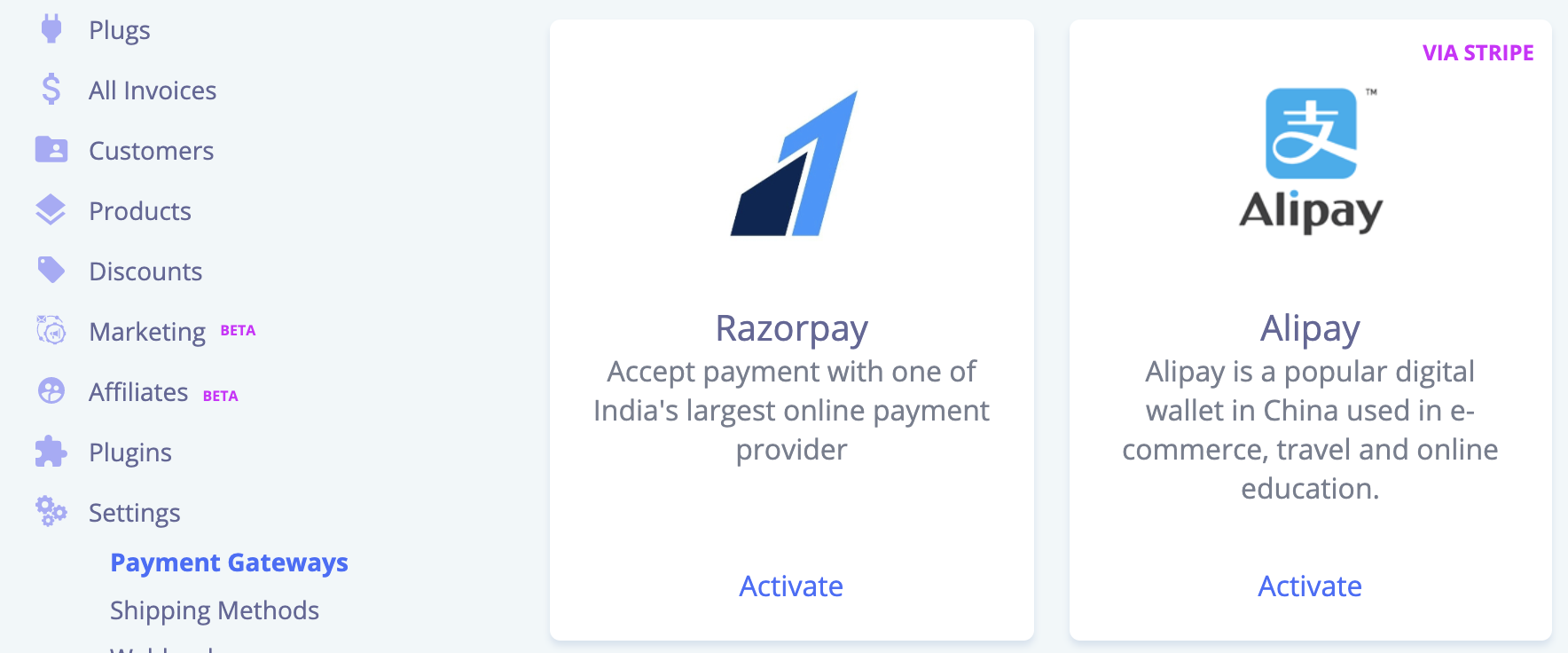 2. In the pop-up that appears enter your Razorpay API keys. Your Razorpay API keys can be found in your Razorpay dashboard by clicking "Settings" and then the "API Keys" tabs. Learn more about how to find your keys here.
3. Enable Webhooks notifications in your Razorpay account and active the 'payment.failed' and 'payment.captured' events. Learn how to do this here.
Your Razorpay account is now setup and ready for use. It will automatically be visible as a new payment option when creating a new plug, a new invoice and when creating an affiliate program.  To use it on existing checkouts, find your plug, click on the payment gateways tab, scroll to Razorpay and click "enable".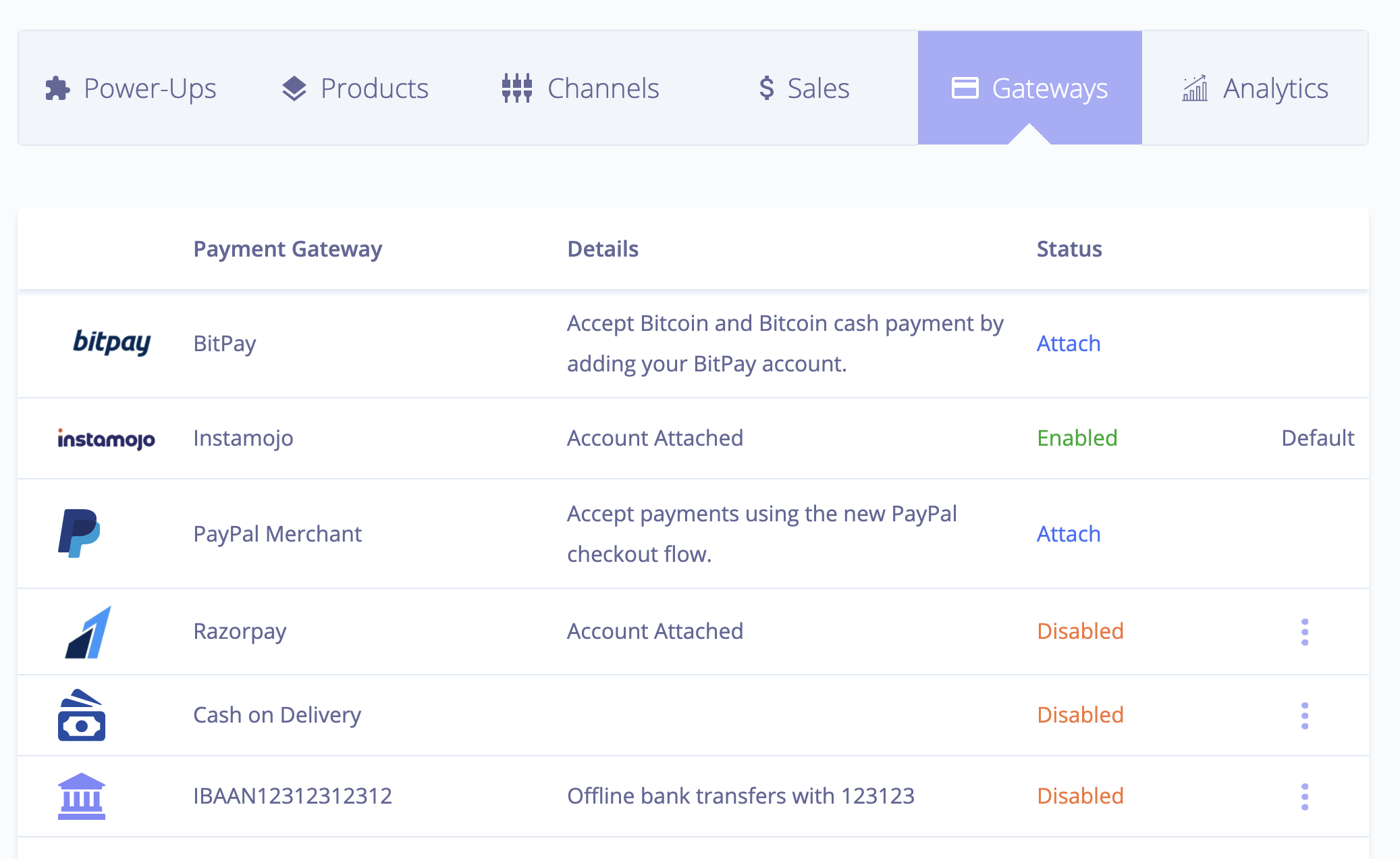 Note: You can accept payments only from those websites that you had registered with Razorpay at the time of signing up for an account. All payments received on the unregistered websites are failed by Razorpay. Whitelist  plugnpaid.com and any custom domains that you are going to be using for live transactions.  The fastest way is to contact your RazorPay account manager. 
Note 2: International credit card payments have to be activated on your Razorpay account before they can be used with plug&paid.