Invoices in plug&paid are generated once a successful purchase is made and the payment has been confirmed by the payment service provider (e.g. PayPal). Each invoice contains all the necessary information about the purchase such as purchase totals, VAT charges, billing information, shipping details (if applicable) and more. For client identification and seller compliance purposes, we will also show in the invoice the IP of the customer. 
Each invoice has a unique identification number which is unique for each plug&paid user and follows a sequential number pattern. The invoices are localized in 24 languages.
Once the invoice is generated, a copy will be sent via email as well to both the seller and buyer.
How to test customer plug&paid invoices: To see an a sample invoice for your setup simply create a plug with a physical product with zero value or use cash on delivery as the payment method and complete a purchase. The invoice will be sent via email. 
Smart Invoicing
You may use our hosted invoice pages so that your clients can pay on the spot. Start by choosing All Invoices from the left sidebar menu, then clicking on Create Invoice.
Creating a new invoice is easy but powerful: 
- select from existing customers or add a new customer: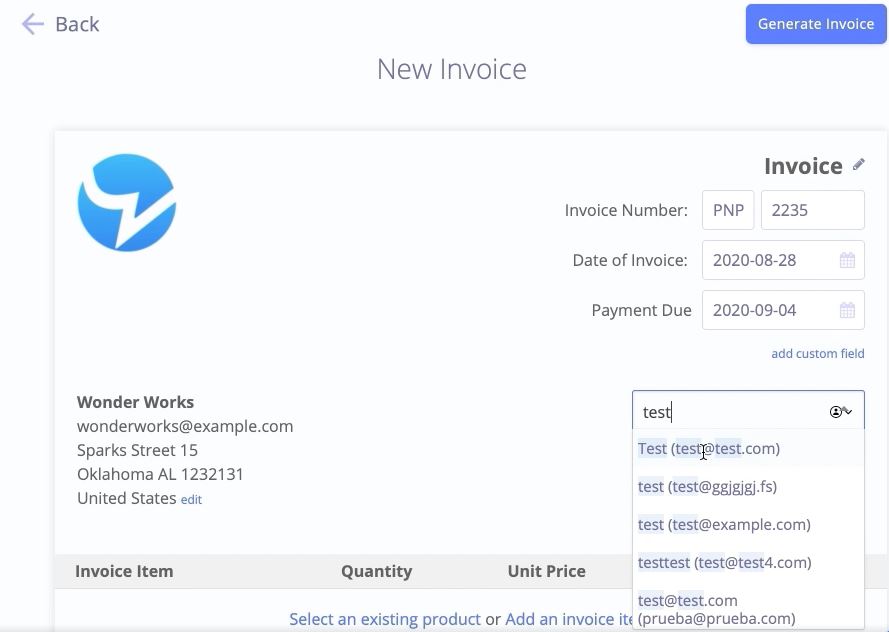 - link existing products: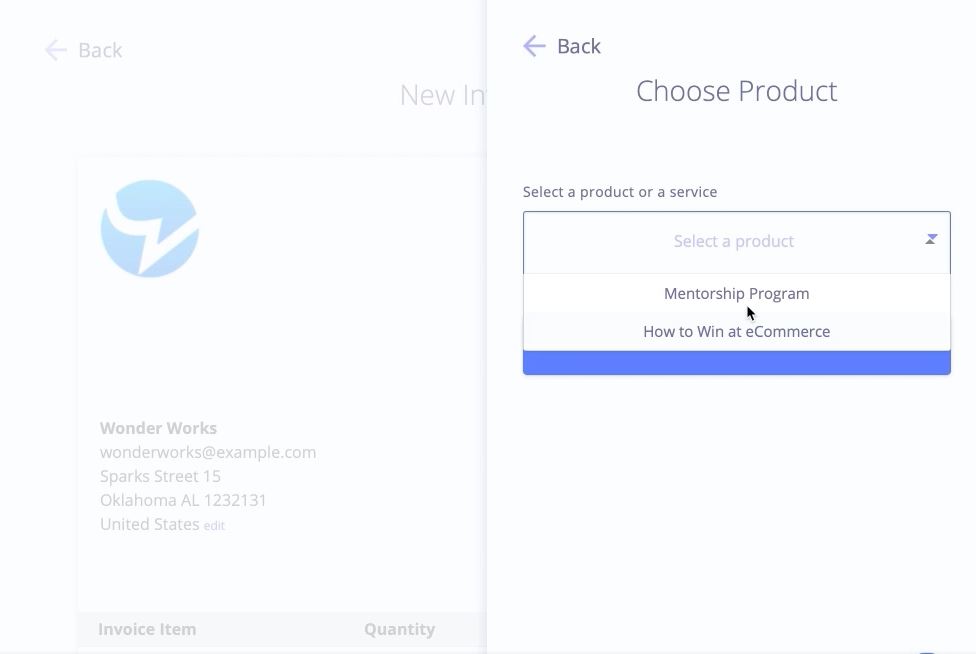 - add custom invoice items: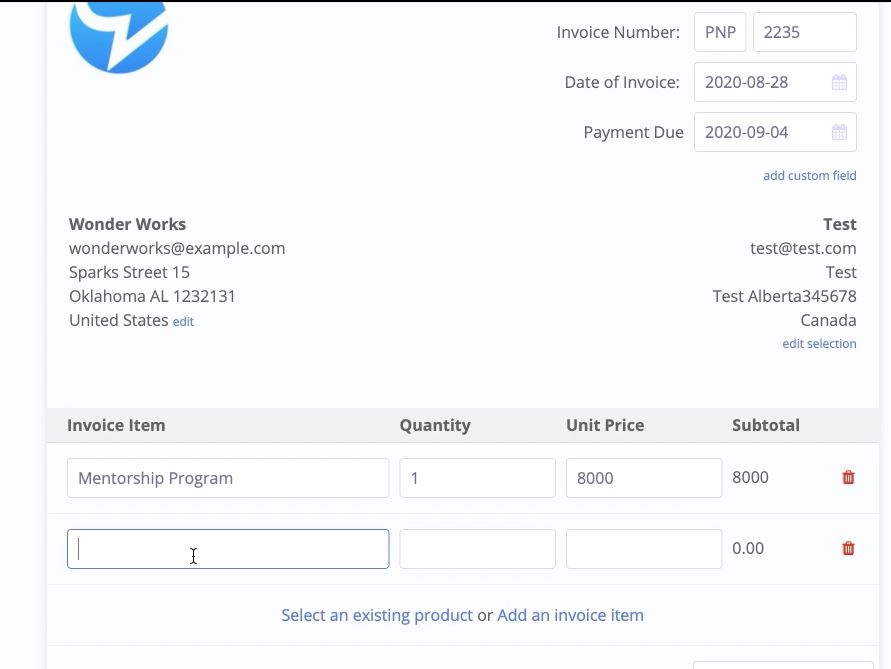 You can embed multiple payment methods directly into your invoice to enable your client to pay on the spot.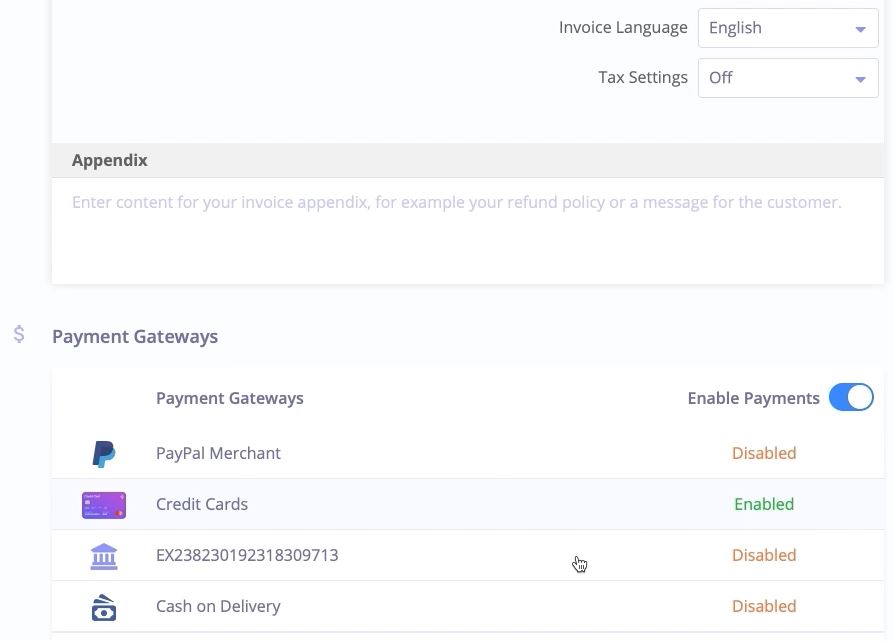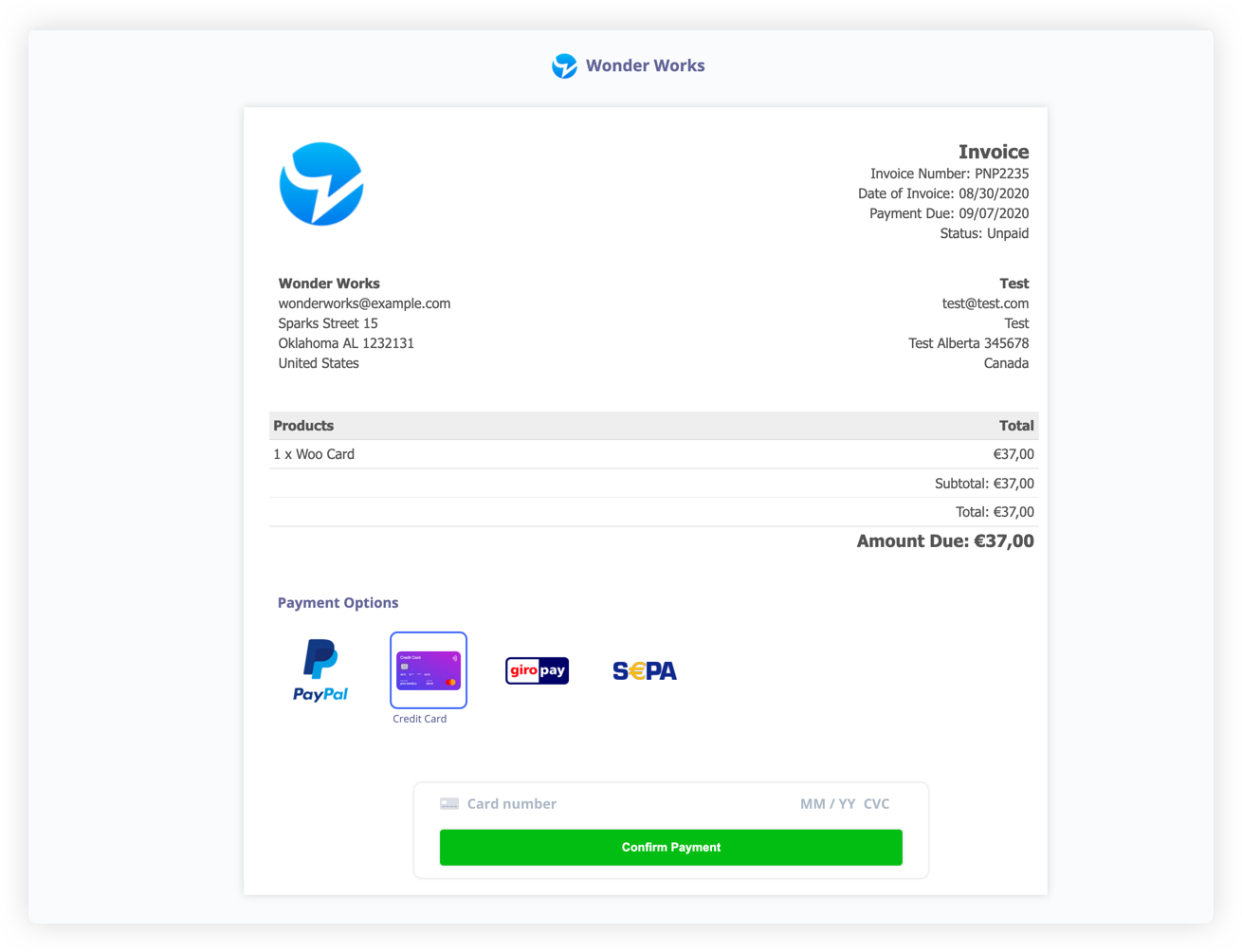 Get your client on an instalment plan directly from the first invoice!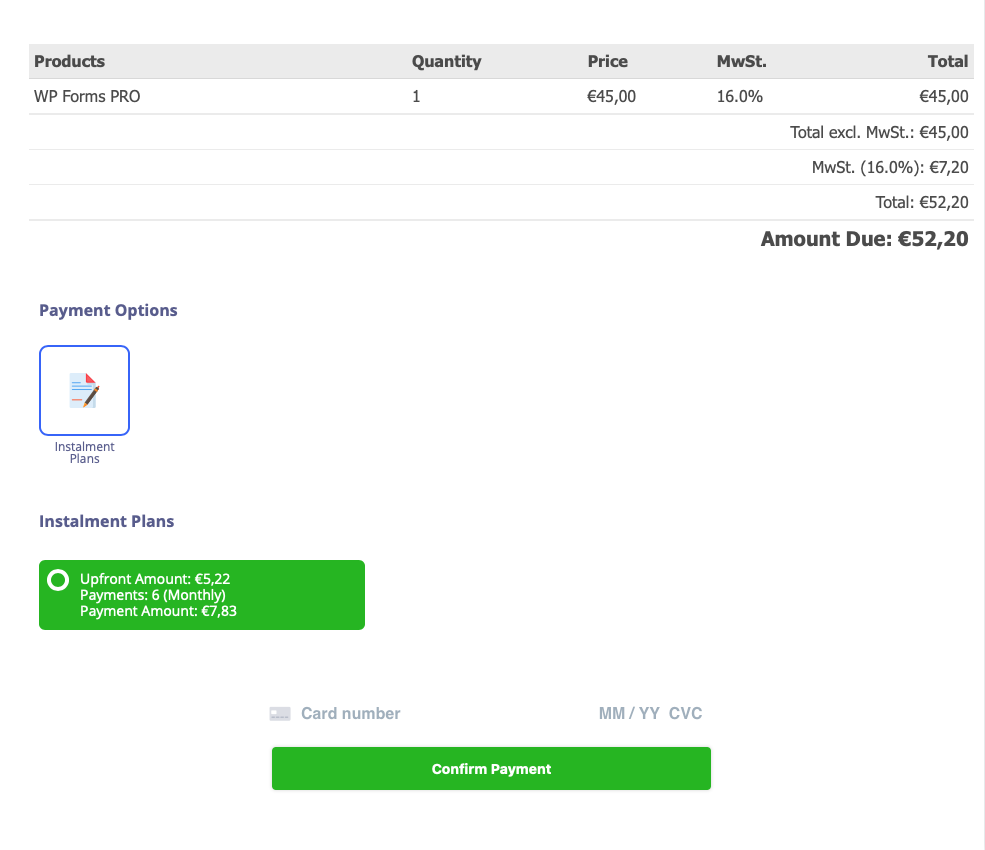 You have control over how your customers see the checkout invoices: based on your visitor's browser language, or you can enforce a specific language. Choose from over 23 languages when creating a new invoice.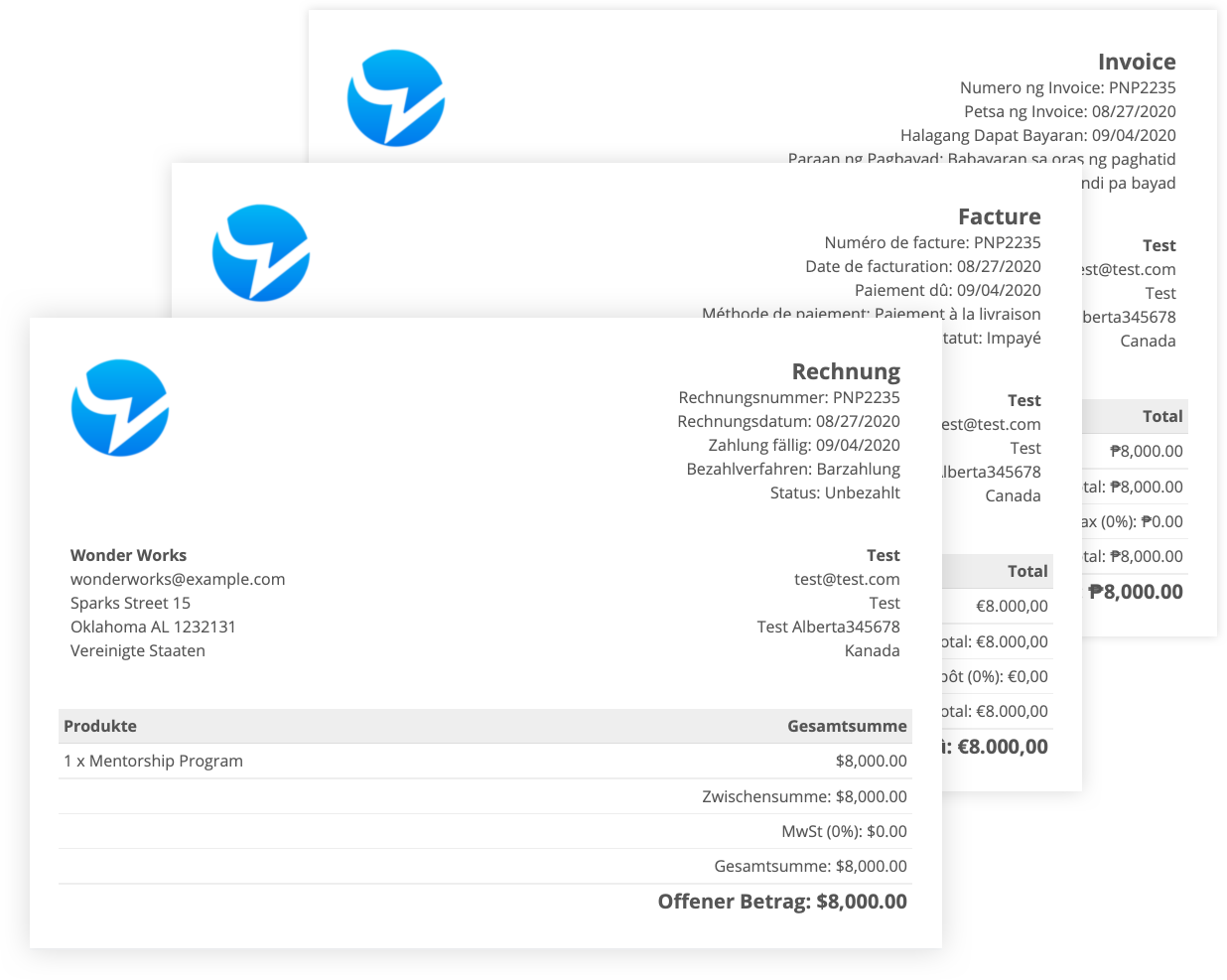 If you are an EU business or if you have customers in the EU, our system takes care of your VAT tax automatically, based on your and your customer's countries or product category. MOSS rules, reverse charge and reduced rates are supported out of the box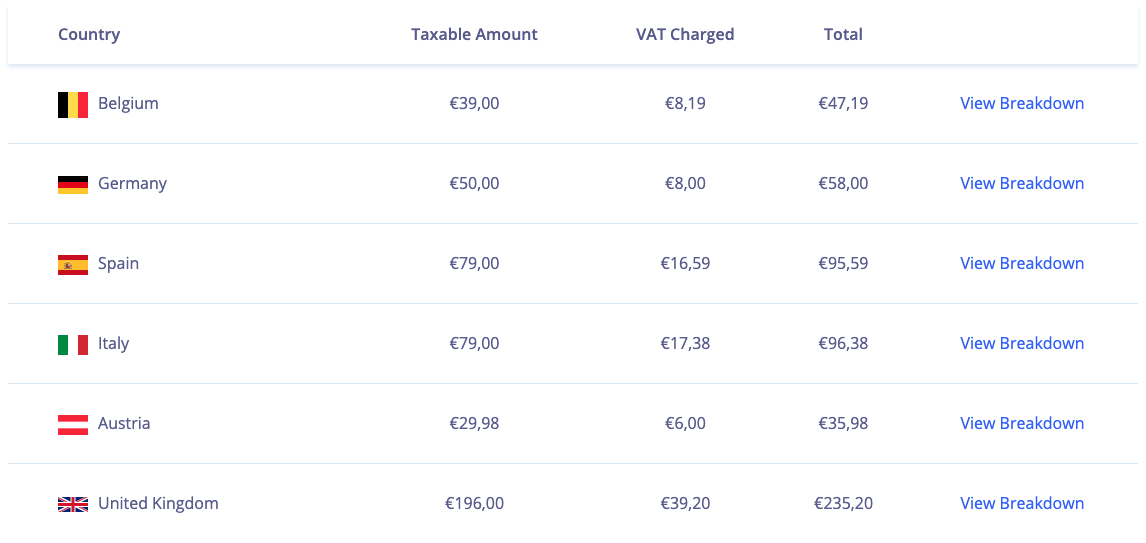 For non-EU businesses, we support setting a custom tax on account-level, invoice-level or checkout-level.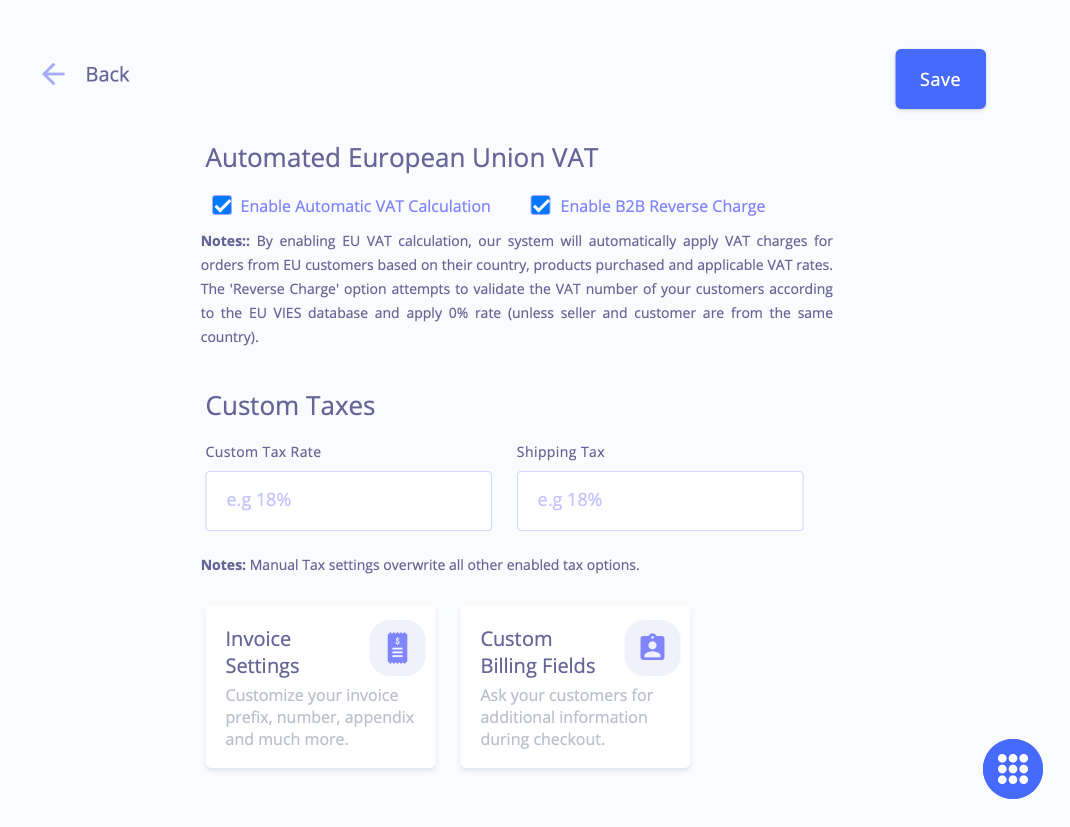 You may use custom invoice prefixes and numbering, add disclaimers in the custom invoice annex or change the invoice title, add your square logo in the invoice header, add custom fields and more.  
Learn more about plug&paid invoices: 
1. How to change your invoice language
2. How to customize my invoices