You will be able to accept Bitcoin and Bitcoin Cash as payment by adding your Bitpay account.
1.  Choose Settings in the left sidebar menu, then Payment Gateways. Click Activate on Bitpay.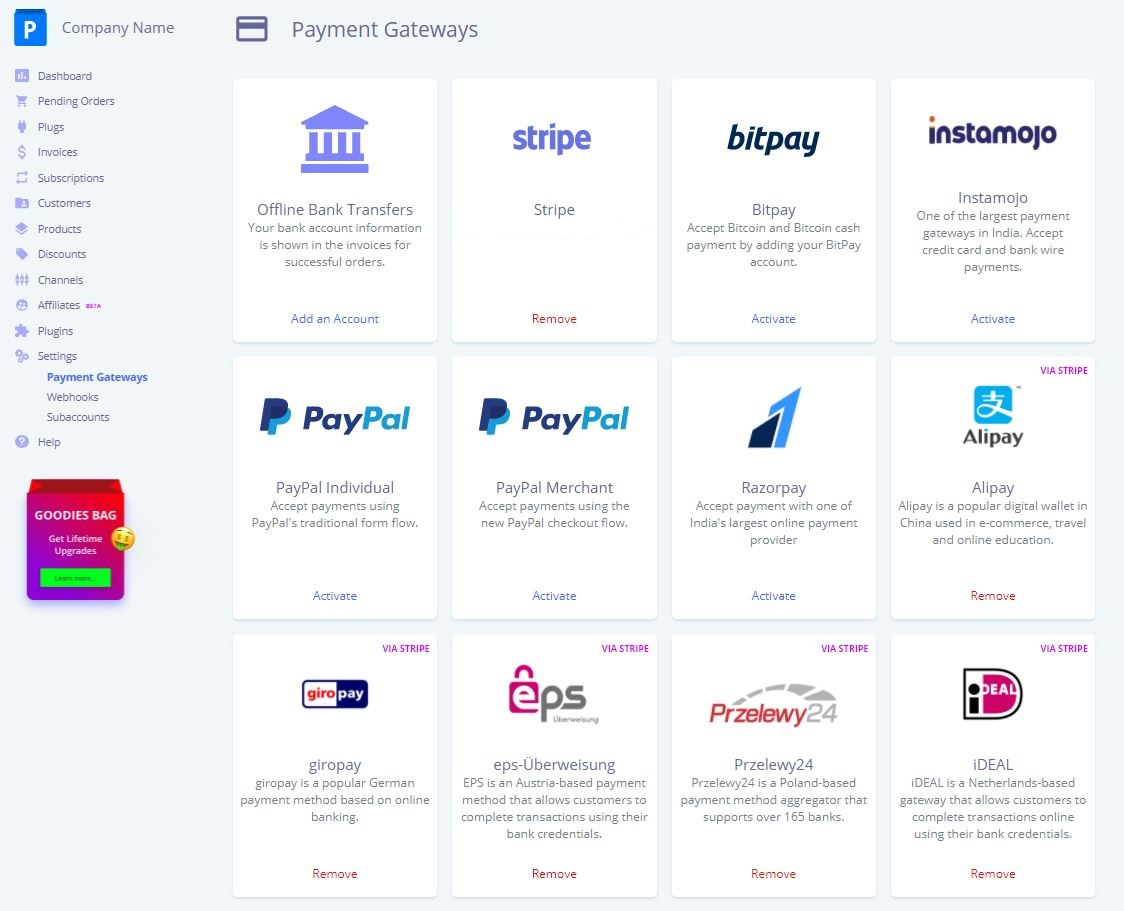 2. Enter your Bitpay pairing code and click Validate.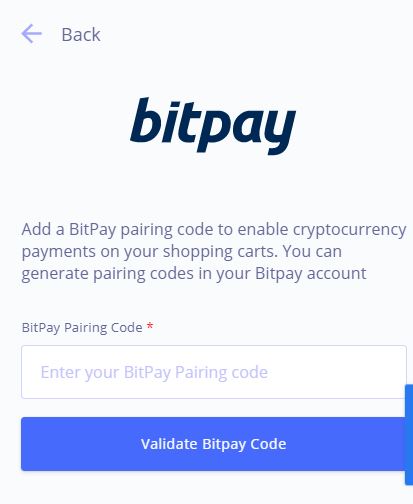 How do I retrieve my Bitpay pairing code?
1. In your BitPay dashboard visit your API Token page and create a new token. Make sure to click the option "Require Authentication".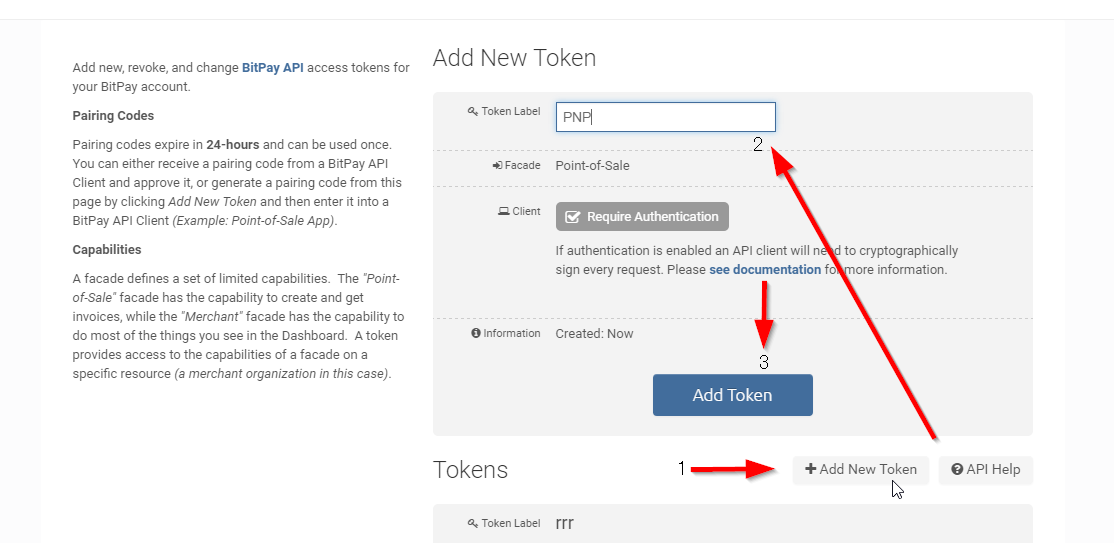 2. Retrieve the token