Instamojo account holders can use plug&paid to accept payments from their customers. Instamojo is available for products and merchants with INR as their default currency. 
To enable Instamojo follow the steps below:   

1.  Choose Settings in the left sidebar menu, then Payment Gateways. Click Activate on Instamojo.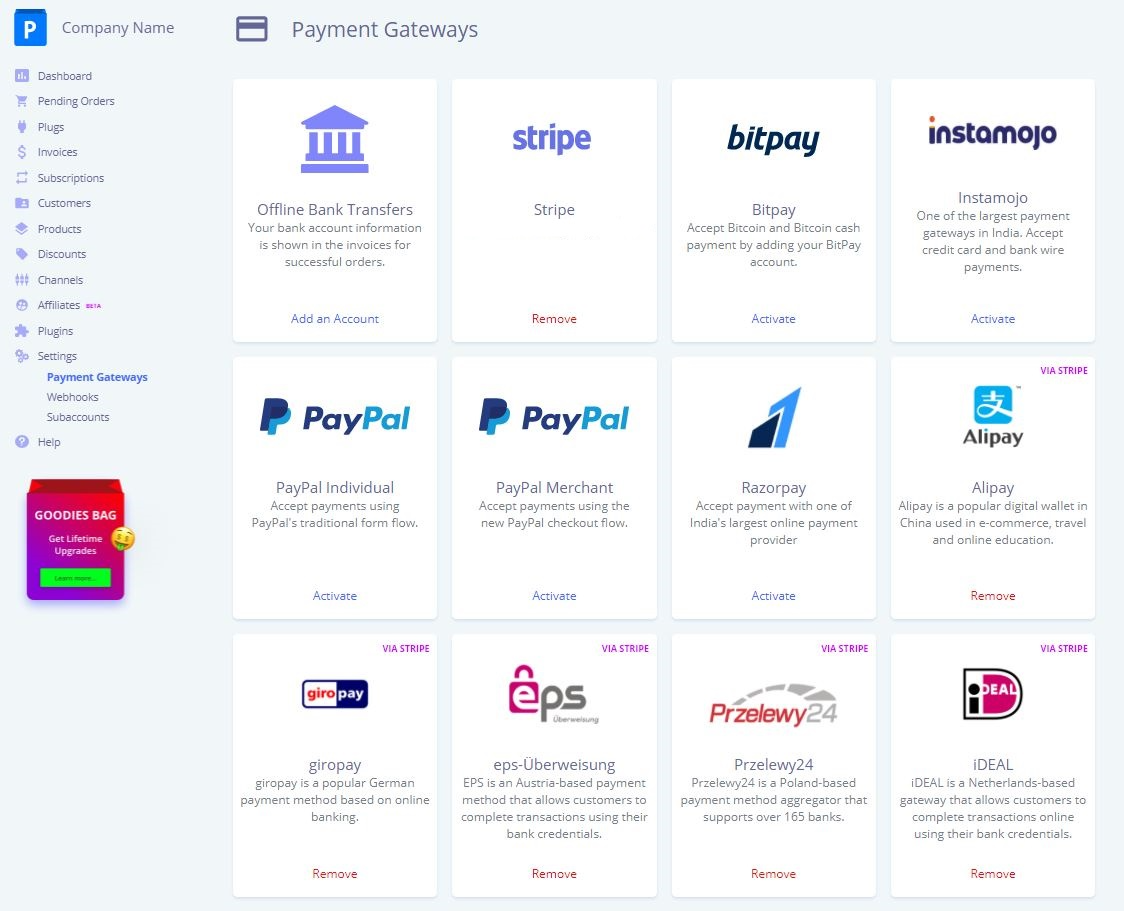 Add your API keys (
you can retrieve your keys from your Instamojo account
) and hit save.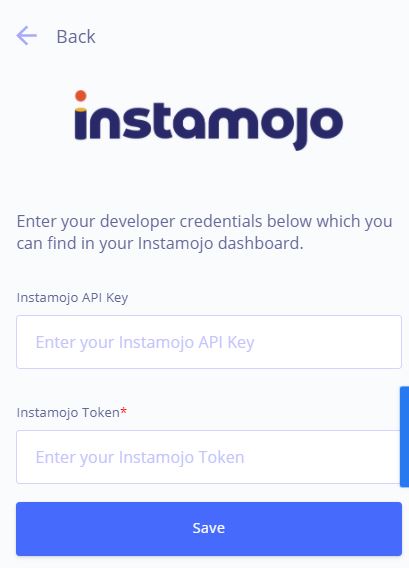 2. To activate Instamojo on a shopping cart: in your Plug's settings, under the Gateways tab, click Select next to Instamojo (it needs to be Activated first as described above).
Instamojo will be shown in the shopping cart as an accepted payment option for the customer.  
3. The customer finalizes the order and is redirected to Instamojo to complete the payment.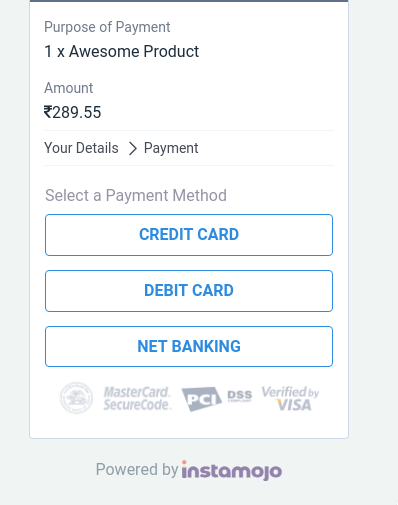 4. Once the payment is finalized, plug&paid will be informed by Instamojo, the order will be completed and an invoice will automatically be generated.