Use Mailing Lists to organize your prospects and customers in different groups and re-target them with automated or ad-hoc emails.

By creating a Mailing List, you will get an embeddable email form to allow your visitors to subscribe.
You can also manually add or import subscribers from a CSV file.

To get started, click Marketing in the left sidebar menu and then choose Mailing Lists. Click on the Create Mailing List button.

Choose a label and click Save.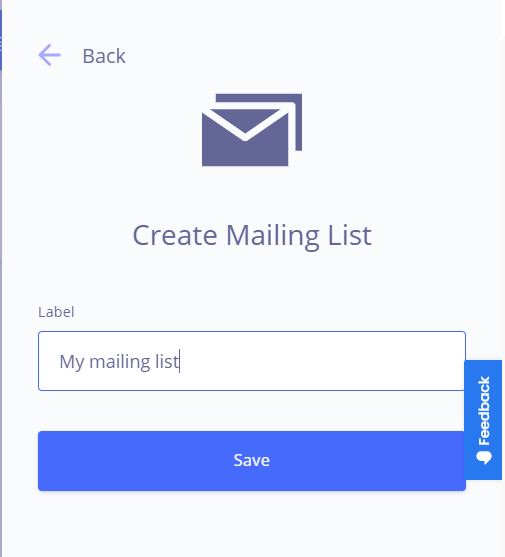 Click on your mailing list row to reach the embed code for the email collection form. 

Copy and paste this code on your website to start collecting leads.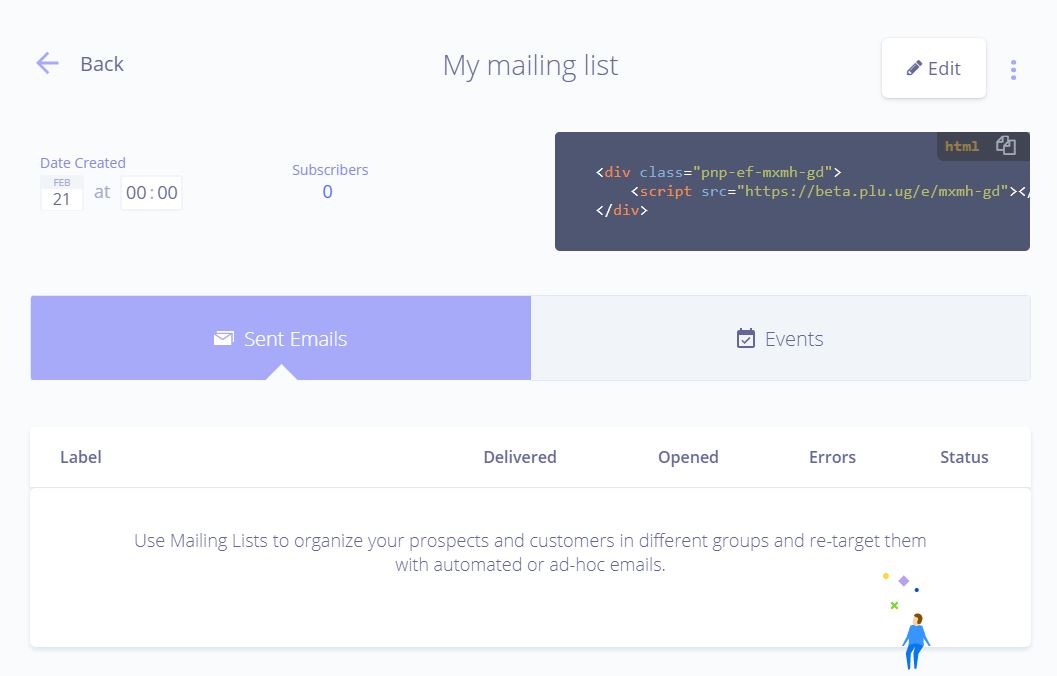 Click the Edit button on top to change the design of the form. 
You can customize all aspects of the form: background colors, text colors, border colors for each element, form width, border radius (roundness of corners), the text of the consent and of the success message. You may replace the success message with redirection to an URL you choose. 
You can remove text from any field in order not to include that element.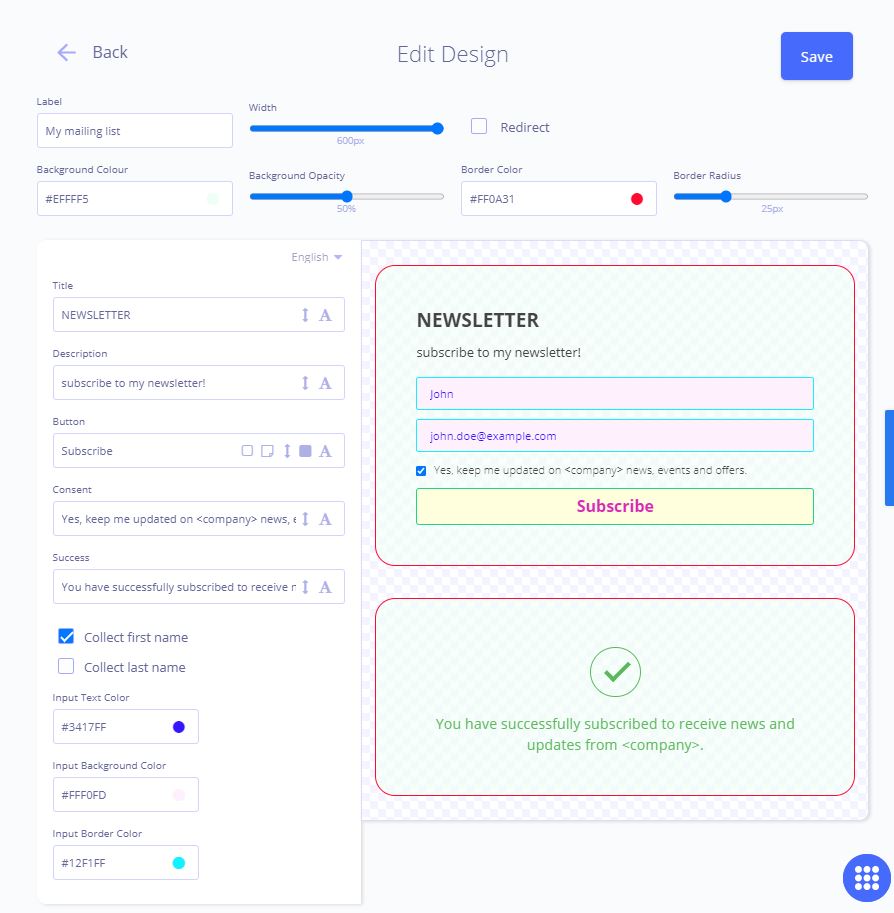 The default Consent and Success messages are also translated to the other languages we support.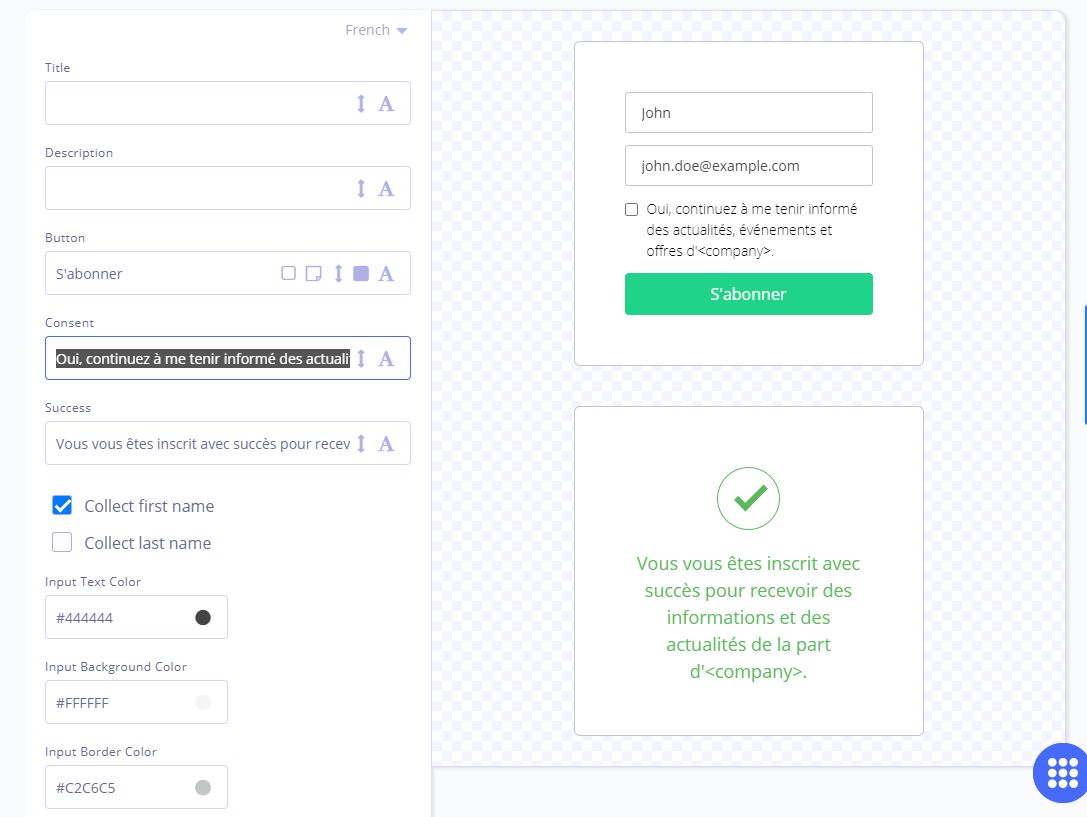 Once you've added subscribers to your mailing list, you will be able to see them under Marketing > Subscribers.