With plug&paid you have full flexibility of managing your shipment fees. In order to do this, you will need to go under the tab Settings>Shipping Methods>Add Shipping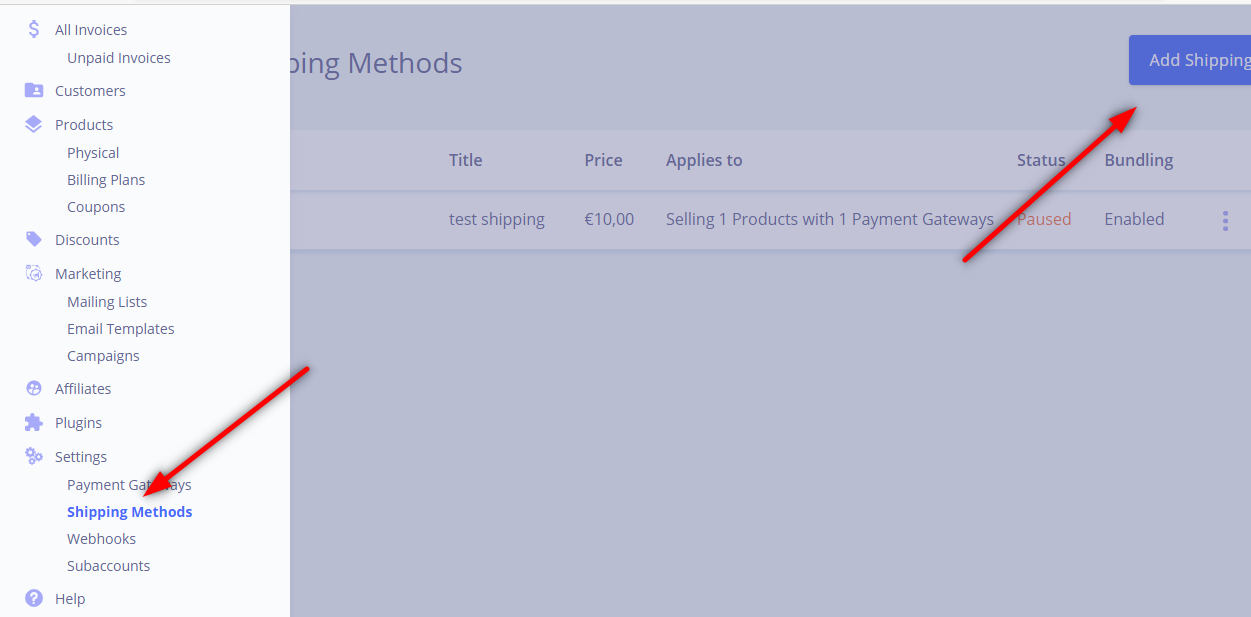 Once clicked on the Add Shipping button, you will be displayed the shipping settings. Once you fill in the fields with the necessary data, you need to save the method.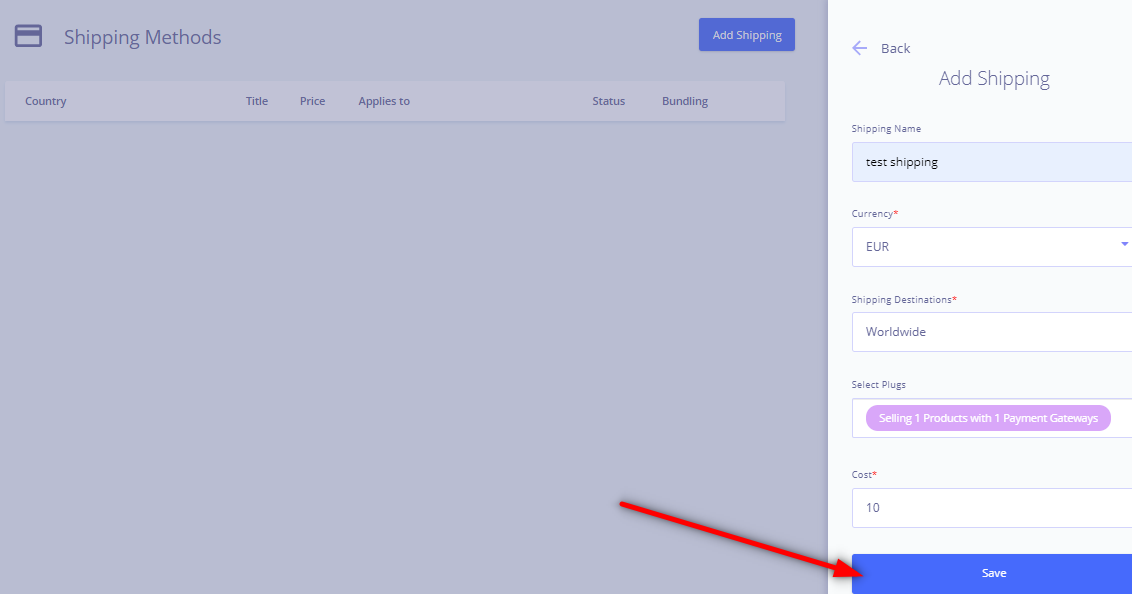 By clicking on the three points on the right side of the shipping method (or directly on it ), you will have the Bundling options on the right.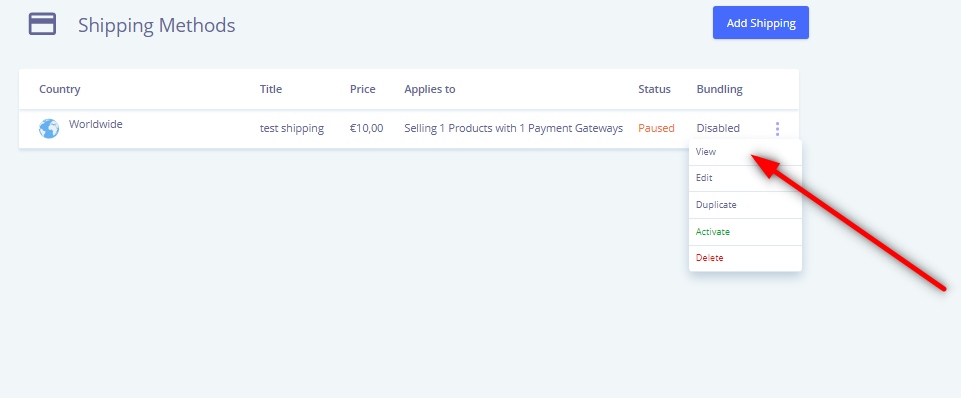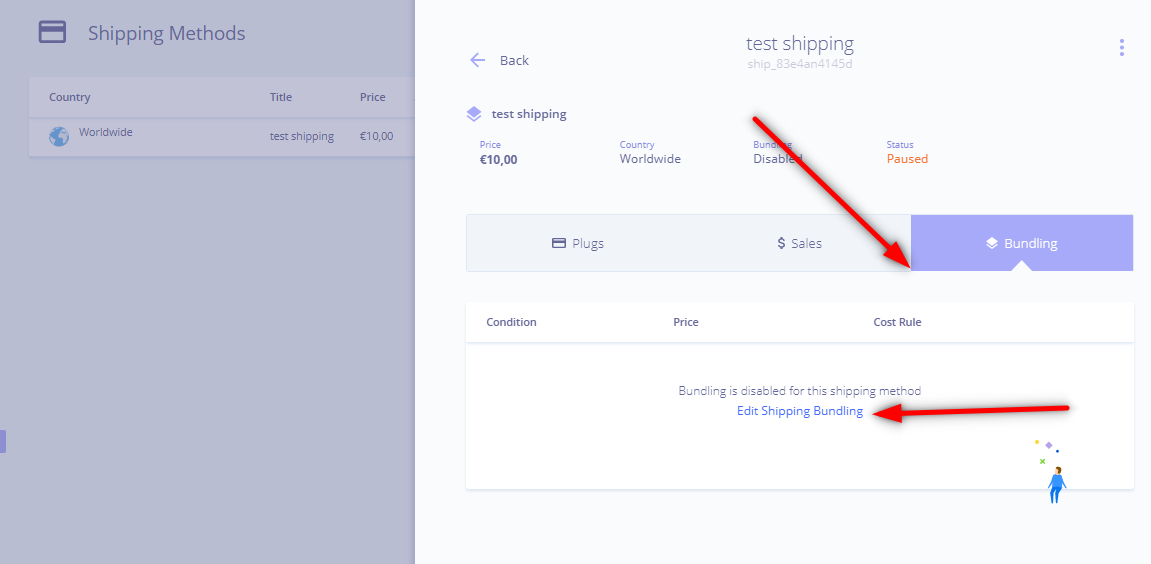 You will have the bundling options there and you can chose the various options On, Off or Custom Rules.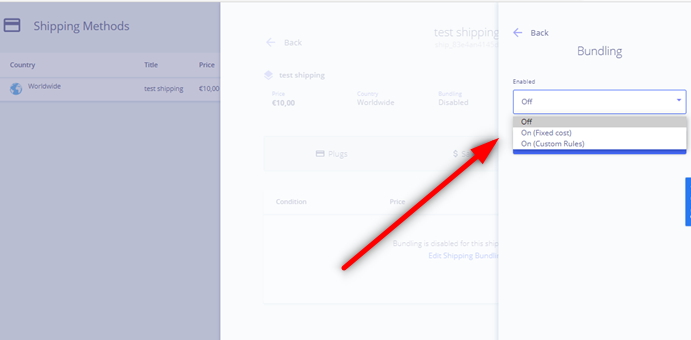 By selecting Off, each product will have it's own shipping fee. By selecting On (Fixed Cost), multiple products will be bundled in the same package. You have also the possibility to customize your shipping fee, with a wide variety of options.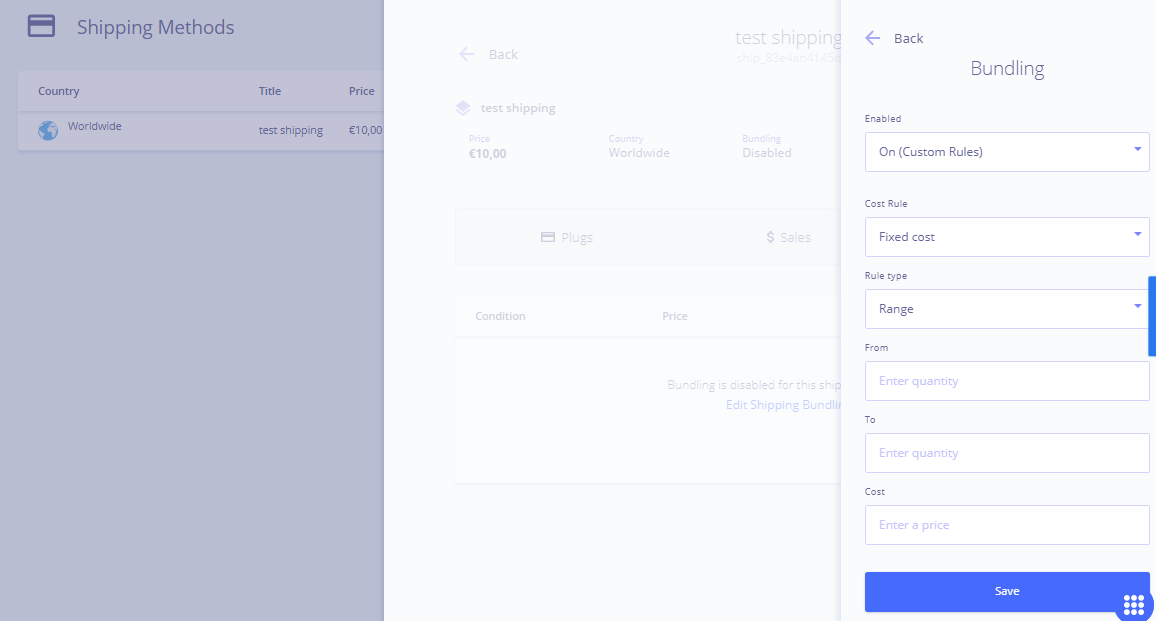 Hit the Save button and you just configured your shipping fees.